Home
Message

mp3 samples

Shows were during winter 2010 and 2011.

Nomad's Last Waltz was April Fool's day at Jita's Cafe, in 2011 April 1st at 7:30. Were you there?

Nomad CD free download (zip file). Unzips to Nomad folder with MP3 songs and images of group and poetic presentation.
NOMAD: Featuring winter visitors Fanny Peret and Nico Dondrille on accordion and vocals along with Todd Keith on mandola, Mike Garner on upright bass and Carl on guitar and vocals this band has crafted some elegant, gypsy music that feels like it's come from a street corner in Paris.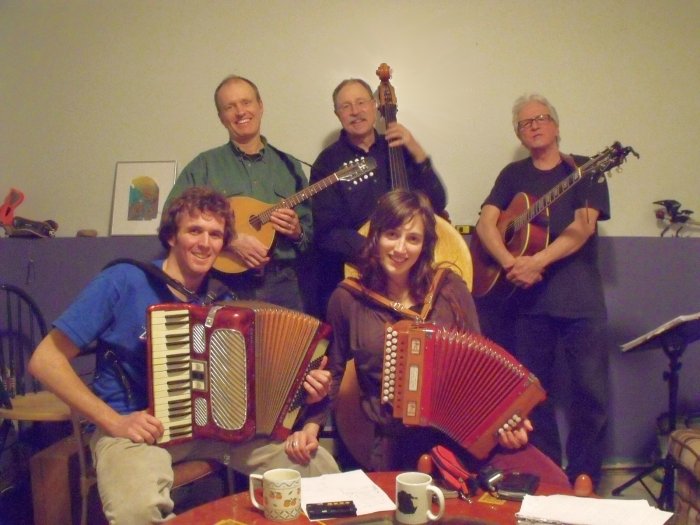 Nomad(e)
We are Nomad just a little bit
Addicted to music and it's beat.
Emotion and pleasure to be together
For few days or few months whatever.
Strength of the present for amaising memories,
Nomade through the cultures and countries.
Frenchies play Slave Music
Canadians enjoying Celtic.
From Irlande or New found Land
It's just all that in one band.
Nomade in our mind also
Read, dream, meditate live slow.
From the border of the sun set
To the roots of the djumbe we get
The feeling that Music and Arts
Gonna save life and hearts.
Web codes © 2014 Serge Web Service
Secret Music Enterprises © 2000 - 2014